If your dad is anything like mine it can be a little difficult to think of interesting gift ideas for Father's Day so here are a few ideas to get you started.
Shaving Scuttle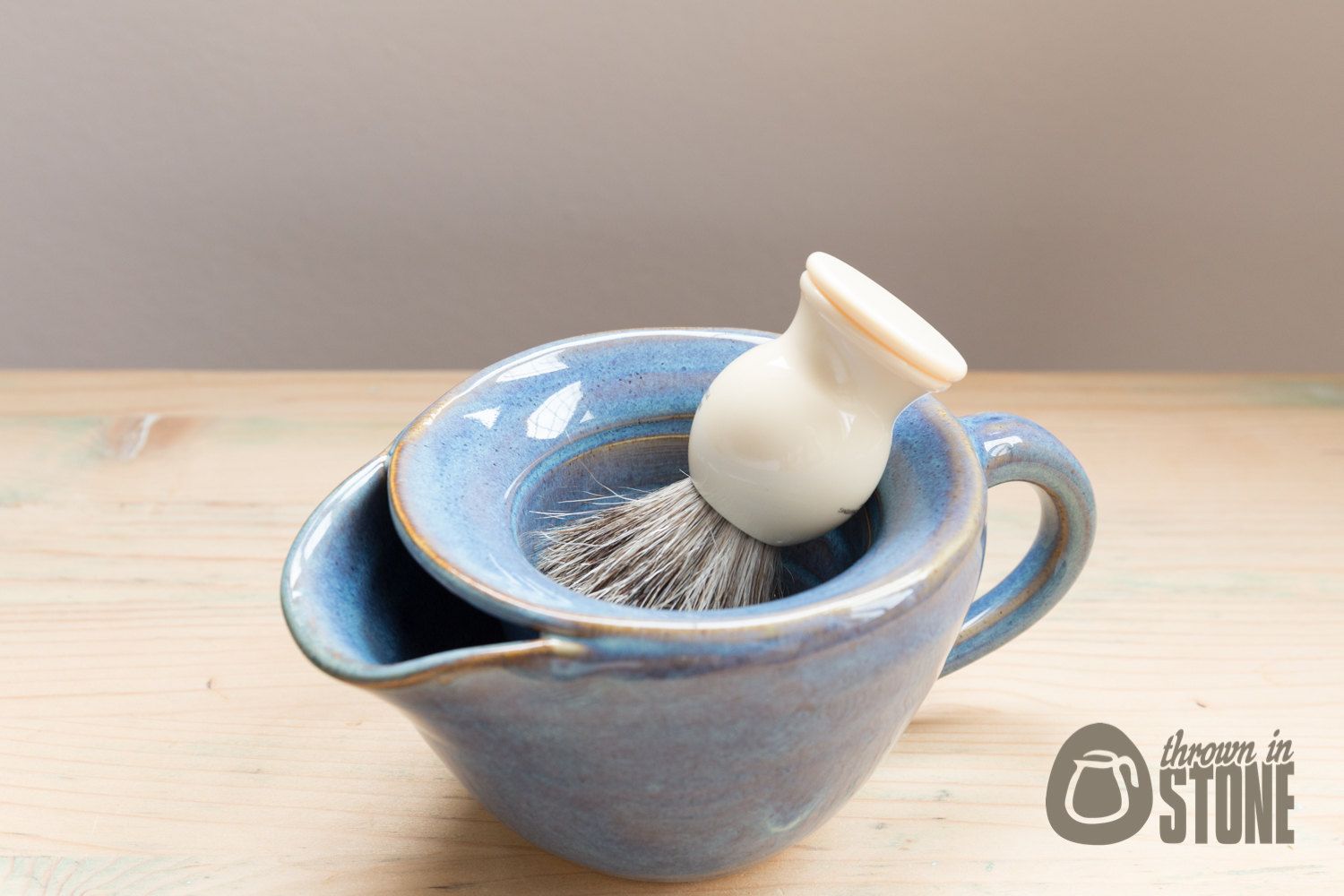 A traditional shaving scuttle which allows him to whip up a good warm lather for the perfect shave. The bottom reservoir is filled with hot water and the top bowl is used to create a thick warm lather.
These shaving scuttles are also available in The Traditional Shaving Company's Grand Arcade store in Leeds.
Also available online here:
Mugs
Everyone loves a new mug!
Yarn Bowls
Not a knitter? That doesn't mean he has to miss out of these gorgeous yarn bowls. I've never touched a knitting needle in my life yet I use two and find them extremely useful. I have one in my stock room to keep my packaging string in check and one in the garden shed for my garden twine.
Garden twine is often very easy to get tangled up if you're not careful making yarn bowls the perfect solution for a gardener.

You can see the full range of handmade ceramic yarn bowls on Etsy: https://www.etsy.com/uk/shop/ThrownInStone?ref=listing-shop2-all-items-count&section_id=16205445
Vase
Why should mum get all the best gifts for the home?
Spoon Rest
Perfect for any cook! These spoon rests are the perfect little extra gift much more aseptically pleasing and better for the environment than using kitchen roll. These super spoon rests can just be washed and used over and over again.