A lot of you have been asking when I will have more yarn bowls in stock. I'm pleased to say that they are coming really soon.
This knitting bowl is currently available and ready to ship immediately: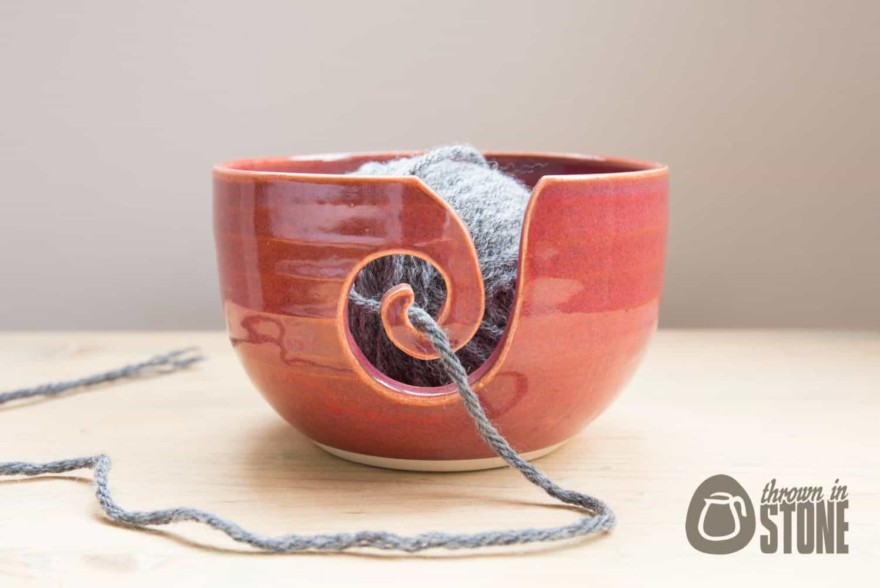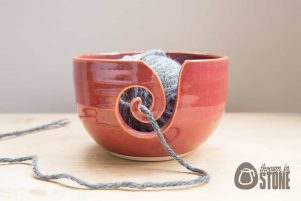 You can now see which ones are being made and request an email notification when they are available so you'll be the first to know when they are ready. Click here to browse the different colours and select the colour you're interested in, there is then an option on the right hand side to enter your email address to be alerted when the item is in stock.
Of course being handmade the Yarn Bowl will differ ever so slightly from the current images so you'll be able to see the new photos of the actual bowl when it becomes available before you commit to order.
Are you looking for a specific colour yarn bowl which isn't listed please contact me and I will make one especially for you.
All of my yarn bowls are handmade in Yorkshire, uk on a potters wheel and are unique. Finished in a gorgeous range of colourful stoneware glazes.
The regular size bowl easily fits a 50g ball of double knit wool making them perfect for as a knitting bowl, crochet bowl or for your garden twine or packaging string. The grey ball of yarn pictured in most of the product photos is a 50g ball of double knit to give you an idea of size.